The oldest American company — perfume and soap maker Caswell-Massey — has been in existence since 1752, before our country was even founded. There are few other companies with that kind of staying power. But ones that can hold tight and outperform long enough find themselves able to weather any storm.
Here's more famous names with lots of history behind them …
King Arthur Flour: This private company started in 1790 as Henry Wood & Co., a distributor of English flour. In 1896, it introduced the flour that made it famous. In 1996, the company changed its name to reflect its most famous product. You can still buy King Arthur flour in stores, more than a hundred years later.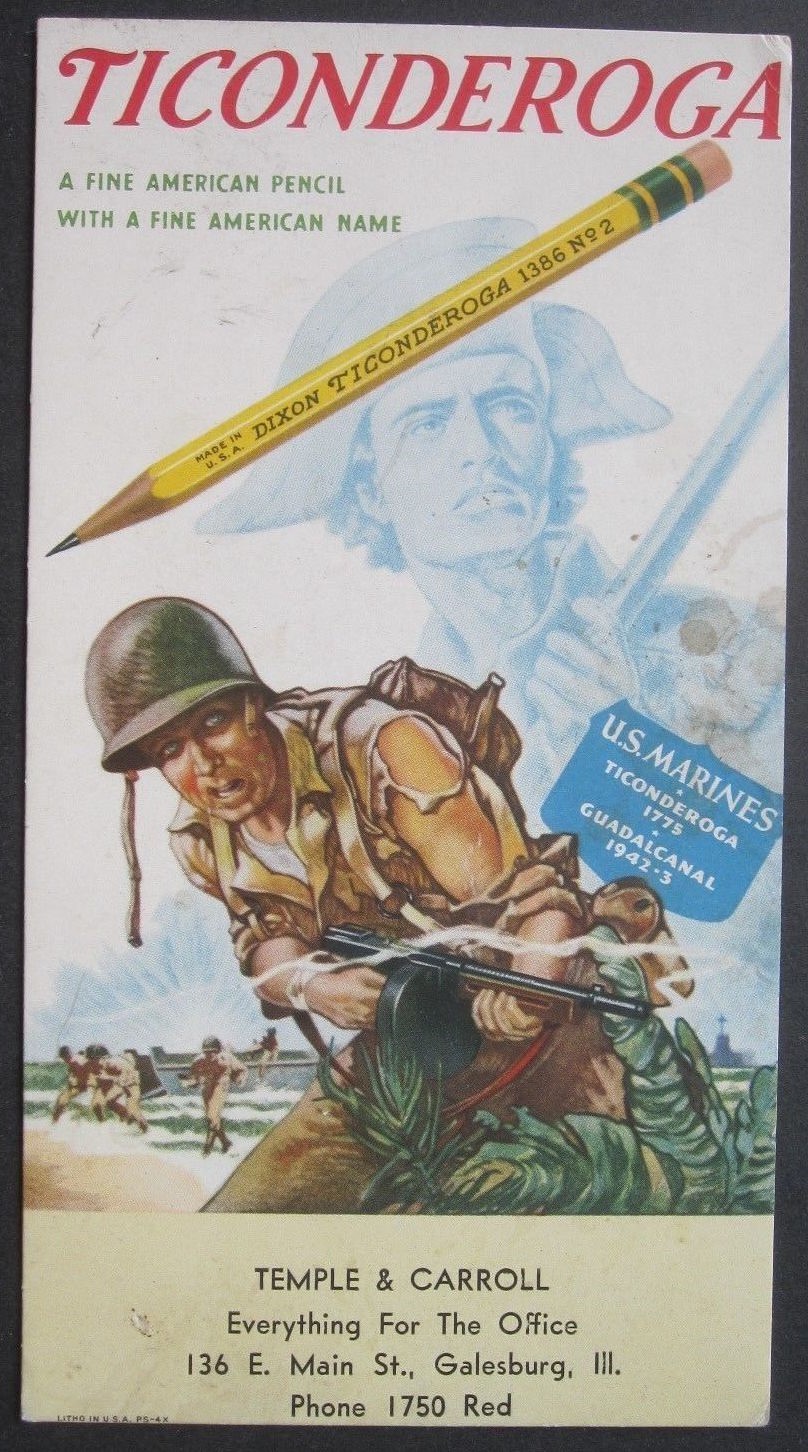 Source: Blogspot.com
Dixon Ticonderoga: If you ever had to fill out a multiple-choice exam with a No. 2 pencil, this should be a familiar name. This private company was founded in 1795 and made its first pencil in 1812. Headquartered in Heathrow, Fla., the company made pencils in Georgia, but almost all of that production has moved to Mexico and China now.
My first three examples are private companies. But there are tradeable names with long histories, too.
Jim Beam: Before Kentucky was even a state, rebel farmer Jacob Beam began experimenting with a recipe for bourbon whiskey, selling his first barrel — "Old Jake Beam Sour Mash" — from the family's "Old Tub" distillery in 1795.
Four generations later, the bourbon was branded Jim Beam after Jacob's great grandson, Colonel James B. Beam. Jim Beam is now owned by Suntory Beverage and Food (OTC Pink: STBFF, Unrated).
Baker's Chocolate: James Baker and John Hannon began importing beans and making chocolate from a small, wood-framed mill along the banks of the Neponset River near Boston in 1765.
A certain British-imposed tax meant a windfall for the firm in 1773, when frustrated patriots decided to replace their afternoon tea with hot chocolate. Seven years later, the first "Baker's Chocolate" was sold. In 1833, Baker's was the only branded food item sold in President Lincoln's general store in New Salem, Illinois.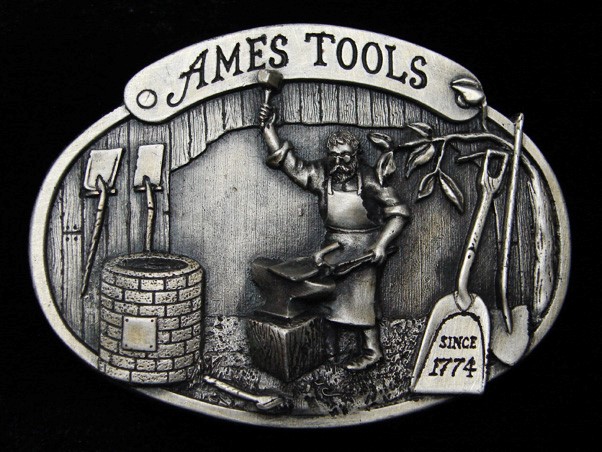 Source: eBay.com
After landing in the hands of the Forbes Syndicate and, later, Postum Cereal Company (which became General Foods), Baker's Chocolate was acquired by Kraft Foods — now The Kraft-Heinz Company (Nasdaq: KHC, Rated C-).
Ames Shovel Company: Captain John Ames' shovels literally broke the ground for America with the construction of the Transcontinental Railroad, the B&O Railroad, the Interstate Highway System and the Hoover Dam. They helped build treasured national monuments like the Statue of Liberty and Mount Rushmore and allowed prospectors to dig for California gold. Naval officer Admiral Byrd even used them to explore Antarctica.
After opening their doors in 1774, Ames remained family-owned until being acquired in the 1950s and going through several mergers … until Griffon Corporation (Nasdaq: GFF, Rated C-) purchased it as Ames True Temper in 2010.
Despite wars and depressions, these American "legacy" companies have stood the test of time.
Here are four larger names that are publicly traded. Even better, they all pay fat dividends, something I look for in my Wealth Megatrends newsletter …
1. The Bank of New York Mellon: The Broadway musical "Hamilton" is making founding father Alexander Hamilton famous again. One of his accomplishments NOT covered on Broadway occurred in 1784, when he established the country's oldest bank — The Bank of New York — with $500 capital. The firm would make it through the financial crises of 1819, 1837, 1857, 1873 and 1893, even before the dawn of the 20th century!
Today, the Bank of New York Mellon (NYSE: BK, Rated C-) is an American institution that has stood through the good times and bad. Its dividend yield of 3.27% is rock solid, too.
2. JPMorgan Chase: Founding father and Vice President Aaron Burr is also regaining the public eye thanks to the Broadway musical "Hamilton". It's not much of a spoiler to say he is the antagonist of the musical. But Burr has a more lasting legacy.
In 1791, under the guise of providing a waterworks service — something New York needed following an outbreak of yellow fever — Burr created the Manhattan Company with a charter enabling the company to perform "moneyed transactions" with its excess capital.
The Manhattan Company merged with Chase National Bank in 1955 to form the Chase Manhattan Bank. It is the oldest of the predecessor institutions that eventually formed the current JPMorgan Chase & Co (NYSE: JPM, Rated C). These banks helped build the Erie Canal, the Brooklyn Bridge, the pedestal for the Statue of Liberty and the Panama Canal.
JPM sports a dividend yield of 3.89%.
3. DuPont de Nemours, Inc.: The creation of one of the world's most preeminent chemical companies is due, in large part, to the French Revolution. Eleuthère Irénée (E.I.) du Pont was a child of a French economist and writer who escaped the guillotine and fled to America, settling in Delaware.
By 1802, E.I. — who studied gunpowder making in France — opened a powder mill on the Brandywine River near Wilmington, Delaware. Over the course of the Civil War, du Pont supplied the Union Army with half of its gunpowder.

In the 20th century, DuPont's creations included polyester, nylon, Teflon, Kevlar and even materials used in the Apollo missions. DuPont (NYSE: DD, Rated D) remains a pioneer in the fields of agriculture, nutrition and even biotechnology.
Plus, it has a nice 2.29% dividend yield.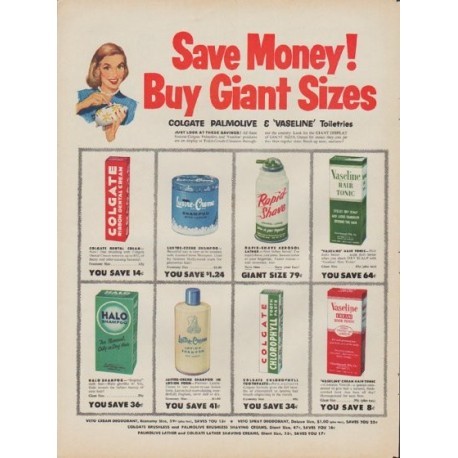 Source: vintage-adventures.com
4. Colgate-Palmolive Company: Colgate (NYSE: CL, Rated C+) wasn't always about toothpaste. Started by William Colgate in 1806 in New York, the business initially sold soaps, candles and eventually perfumes. The company debuted its "Colgate aromatic toothpaste in jars" in 1873. In 1928, it merged with soap business Palmolive.
It has a lot to smile about with a healthy 2.24% dividend yield.
As the recent economic hardship showed us, some companies are not prepared for a crisis. Others know how to weather the storm.
If you're worried that hard times could be ahead, take another look at companies that have survived and thrived in good times and bad.
All the best,
Sean